Welcome to Cardinal McKeefry Uniform Hub where you can find all the information you need to purchase your uniform
Our students wearing our uniform are a walking advertisement for our school. The students' behaviour is always impeccable and it would be lovely to see them wear our correct uniform with pride. Included below is the correct school uniform items. Please help us by ensuring your next uniform purchase is the correct colour and style explained in the list below.
School Uniform
GIRLS
Blue gingham summer dress (summer only)
Maroon/navy tartan box pleat pinafore
Maroon/navy tartan skort/culotte (optional)
Optional for Yr 7 & 8 only: Maroon/navy skirt (or remove bib from pinafore)
White ankle socks or navy knee high sock (summer) or navy tights (winter option).
BOYS
Grey middle weight shorts worn all year round
Knee-high navy socks or navy ankle socks
 FOR BOTH GIRLS & BOYS
Sky blue short or long sleeved polo shirt with school logo
Navy polar fleece (1/2 zip) with school logo and/or navy v-neck jersey with school logo
Navy slouch or bucket style sunhat (Terms 1 & 4)
Navy trousers (all years, all terms)
Other Uniform items
Navy polyprops for under polo shirts in winter
Navy bike pants for under pinafores
Navy Raincoat/Jacket
FOOTWEAR:
Black sandals with no socks (please ensure they are a simple design with one strap around the ankle)
Black school shoes (Black soles, preferably leather)
SPORTS UNIFORM (Yr 4-8)
Sky/navy PE Top with school logo
Navy PE shorts (can also be worn by Yrs 1-3 )
White sport socks
Sports shoes (worn for PE only)
Please note: All shoulder length hair must be tied back using fasteners in school uniform colours. No makeup, nail polish or jewellery apart from
a cross or bone carving/pounamu that are able to be worn underneath the school polo top.
small studs or sleepers for earrings
Shop In-Store
Want to try before you buy visit your local New Zealand Uniforms Store which has the entire uniform range in stock and fully trained staff to ensure your uniform meets all your specialised requirements in regards to your schools uniform policy
Uniform Club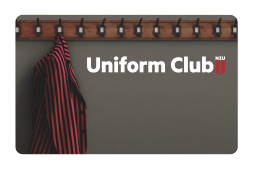 Find out about our Uniform Club which gives you a VIP discount in-store (T&Cs Apply) and a great way to save up throughout the year for your child's uniform
New Zealand Uniforms Wellington
Address
167 Thorndon Quay
Pipitea, Wellington 6011
Phone
(04) 238 4727
0800 698 643
Open Hours
Monday · Friday
9:00am → 5:00pm
Saturday
9:00am → 1:00pm
Sunday
Closed
Shop Online
We understand that your time is precious, and that you cannot always make it into your local New Zealand Uniforms store. That's why we also provide an easy to use online ordering system for all your uniform requirements, which allows you to order online regardless of the time of day or night and have the uniforms delivered directly to your home or workplace. Click here to order online NZ Uniforms